source: https://www.nationalgallery.sg/see-do/programme-detail/500/yayoi-kusama-life-is-the-heart-of-a-rainbow
Yayoi Kusama is one of the world's most influential artists. Known for her iconic dots, nets, pumpkins and infinity rooms, her art has captivated millions all over the world.
National Gallery Singapore invites you to discover Kusama's expansive creative vision in the first major survey of her work held in Southeast Asia. Featuring over 120 works across media, YAYOI KUSAMA: Life is the Heart of a Rainbow offers an unprecedented opportunity to explore an extraordinary artistic journey across seven decades.
Beginning with paintings from the 1950s, the exhibition traces the development of her key motifs and exploration of colour, form and space. Along the way, it highlights her forays into sculpture, collage, performance and video, before culminating in a series of spectacular installations and large-scale paintings that transform our galleries and public spaces.
This exhibition is a collaboration between National Gallery Singapore and Queensland Art Gallery | Gallery of Modern Art, Brisbane, Australia.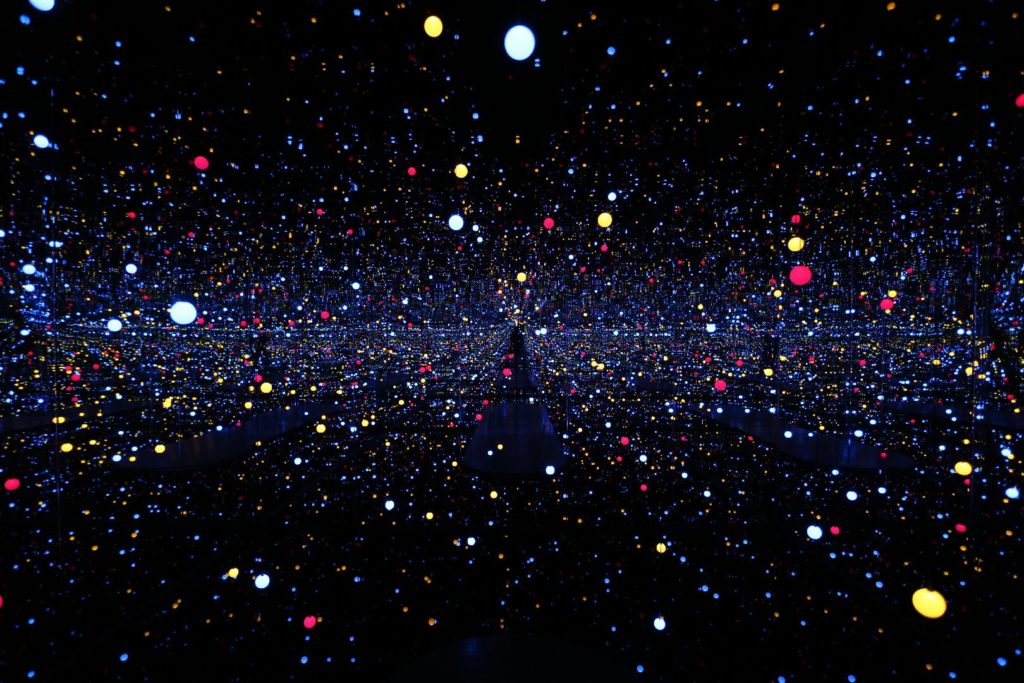 ---
Special Exhibition
• $15 for Singaporeans/PRs ($10 for concession-holders)
• $25 for Non-Singaporeans ($20 for concession-holders)
• Free for children 6 years and under, local and locally-based students and teachers, persons with disabilities and one caregiver.
Note: On-site tickets must be purchased 1.5 hours before closing time. Online ticket sales are available from 2 June. For more information, please visit www.nationalgallery.sg/YAYOI-KUSAMA.