Singapore, August 31, 2017 – Entering its sixth year this November, The Young Talent Programme, a joint initiative by Affordable Art Fair Singapore and ION Art, continues to lead the way in fostering the talents of young artists while providing an exceptional source of new works from local and regional artists for the art-loving community to discover.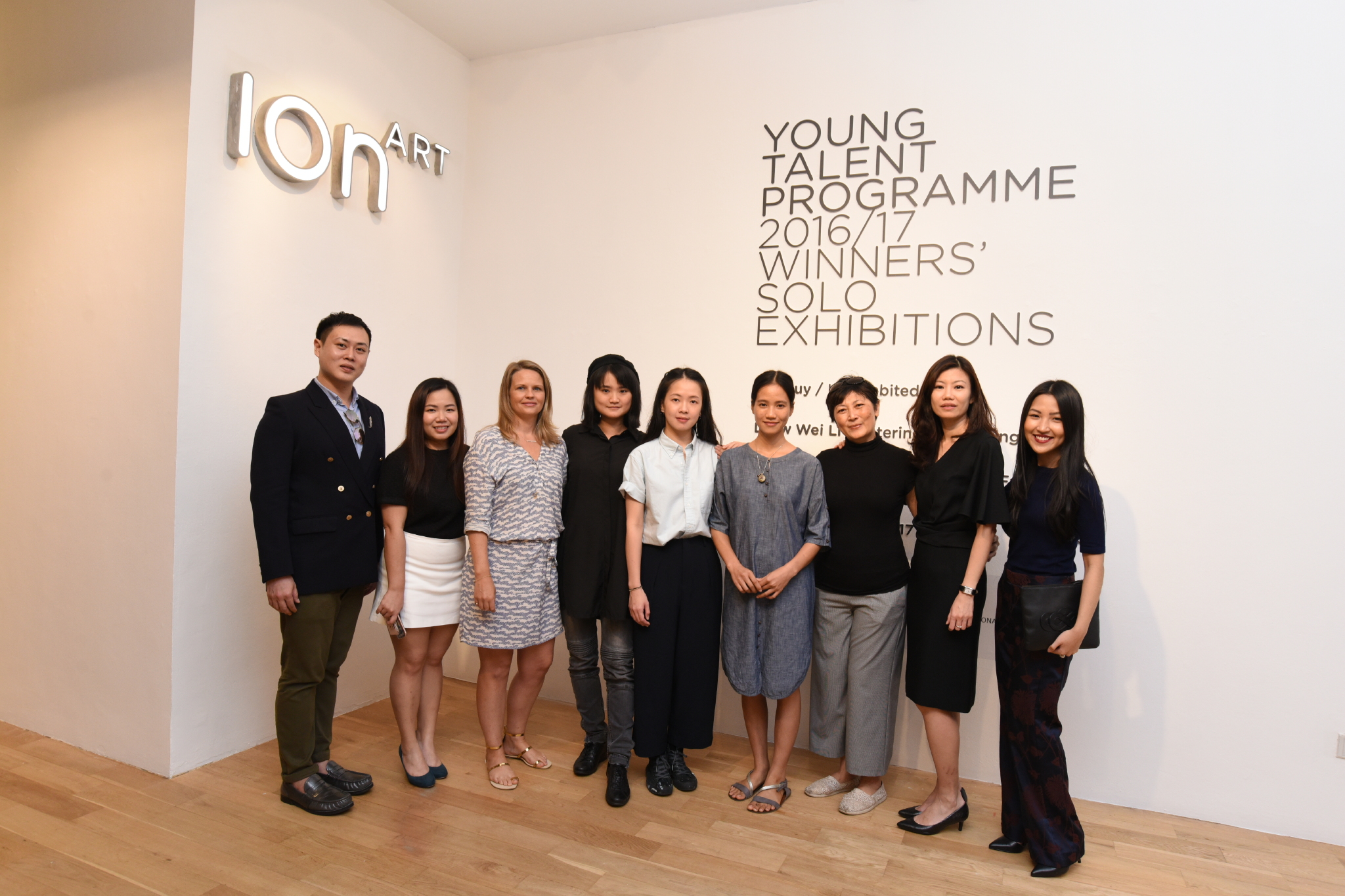 Rounding out the fair's fundamental purpose of championing young artists, the Young Talent Programme (YTP), selects up to eight emerging artists in Southeast Asia, under the age of 35, and presents their works to a wide audience every November during the Affordable Art Fair. Two to four of the artists will be further selected to participate in a 10-month immersive incubative programme with curator, Seah Tzi-Yan, to each prepare and stage a solo exhibition at ION Art gallery.
Mr Chris Chong, Chief Executive of Orchard Turn Developments said: "As we enter into the sixth year of the YTP, we are proud to continue the partnership with the Affordable Art Fair Singapore and lend our support in shaping the journeys of young artists. Every series of YTP continues to push boundaries and excite visitors with unique interpretations and forms of creative expressions. It is gratifying to know that the YTP has positively impacted the artists, many of whom have gone on to pursue their careers with national museums and art galleries, both locally and abroad. Some have also won awards in recognition of their great work."
Inaugurated in 2012, the fair has showcased 37 artists from the programme, and of these, ION Art has presented the solo exhibitions of 16 artists in its gallery space at ION Orchard effectively launching their careers. Most winners, such as Alecia Neo and Lavender Chang, who have both gone on to exhibit at Singapore's top museums such as the National Gallery and the Singapore Art Museum, and won many awards such as the Young Artist Award (National Arts Council) and President's Design Award, have subsequently gone on to progress in their vocations.
Launching 1 September 2017, three artists from the fifth edition of the Young Talent Programme who exhibited at the Affordable Art Fair Autumn edition 2016 will headline the Winners' Solo Exhibitions at ION Art gallery – Le Thuy will present 'Uninhabited', Leow Wei Li will show 'entering out, exiting in', and Tay Ining will present 'Free Ripe Food Rots Fast'. The three solo exhibitions are the result of 10 months of working alongside programme curator, Seah Tzi-Yan.
Le Thuy (Vietnam) has developed her personal narrative using her paintings as philosophical life witnesses, painting on silk, inspired by traditional Vietnamese folk narratives. The animal images in her works are personifications for the struggles faced.
Leow Wei Li (Singapore) also uses her art as an expression of her daily being by recording occurrences using sound and painting. Her installation of paintings as visual frames is combined with audio recordings of the hubbub and silence heard from her studio over a Joo Chiat street. In recreating her daily experience Leow allows visitors to examine the texture of daily life in a new light.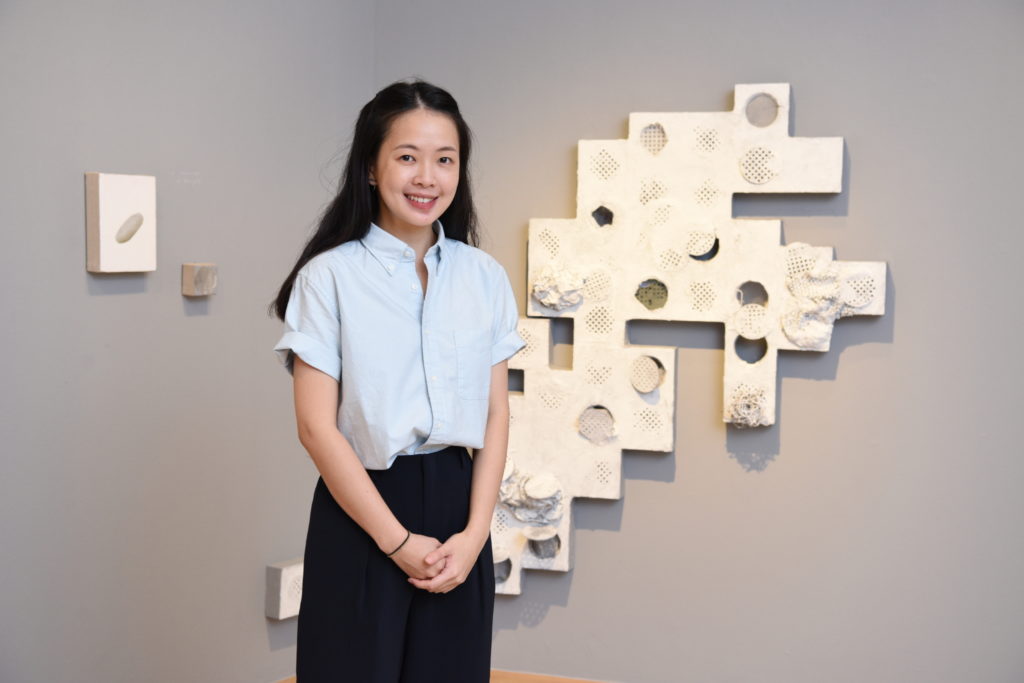 Tay Ining (Singapore) works with a metal iron, testing and trying it to discover the visual and tactile products of its deterioration. She presents stunning compositions derived from these studied operations of rot.
The Young Talent Programme Winners' Solo Exhibitions at ION Art will be held from 1 to 24 September 2017 with tours hosted by the artists every Saturday (2.30pm to 3.00pm) and Wednesday (9:00pm to 9:30pm), as well as artist-led workshops and talks.
The Affordable Art Fair's eighth Autumn edition will return this 17 to 19 November to the F1 Pit Building. Featuring more than 65 galleries and over 500 artists from Singapore, Asia, and the rest of the world, the event showcases works from new and emerging artists together with recognised artists with an assorted selection of contemporary artworks, across an array of styles from abstract to figurative, and a range of art forms including paintings, sculpture, photography and new media.
With 75% of its works priced under S$7,500, the fair remains committed to showcasing quality contemporary art that suits every taste and budget and constantly evolving and refreshing its programming to include a diverse selection of interactive art installations. Fresh offerings will include new media such as video and digital installations and a brand new #Spotlight showcase of artists who have never shown at the fair before, which will replace the Under $1000 Wall from previous editions of the event.
"In the lead up to this November fair, we feel we have truly made more progress in expanding the diversity and freshness of our programming. As we have been developing the objectives of the fair these last many months and planning its content, we have been keeping in mind how the world is changing through technology and globalisation and how as an art and lifestyle brand, we need to continually offer the newest talents, the highest quality, and most relevant learning experiences to our growing audience", said Fair Director, Mr Alan Koh.
Artists to look out for include returning artists Yeo Shih Yun (Art Forum) and Xu Cong (Asian Art Platform) an avant-garde artist from Beijing, China, as well as new artist Fiona Koh (Lakeer), Ross Bonfanti (Spence Gallery) and Fidia Falaschetti (Mookji Art Collaboration). New galleries include Tasveer (India) and Gallery Imazoo (Seoul), just to name a few.
---
Event: The Young Talent Programme
Venue: ION Art Gallery
Dates: 1 – 24 September 2017
Open 10am to 10pm daily
ARTISTS TOURS
Saturday 2, 9, 16 & 23 Sep, 2.30pm – 3pm
Wednesday 6, 13 & 20 Sep, 9pm – 9.30pm
---
WORKSHOPS
Artist Le Thuy Artist at Work: Painting on Silk
(demonstration)
Friday, 1 Sep, 3.30pm – 4.30pm
Artist Leow Wei Li
'Tracing Sounds'
Saturday, 16 Sep, 3.30pm – 4.30pm
Listening with hands and recording sounds on paper
To bring: phone with sound recorder and earpiece
Artist Tay Ining
'Form from Foil'
Saturday, 23 Sep, 3.30 – 4.30 pm
Using metal foil to create shapes and forms.
---
ARTISTS' TALK
Artists Leow Wei Li and Tay Ining in conversation
With Zulkhairi Zulkiflee
Saturday, 9 Sep, 3pm – 3.45pm
To register for any of the artist tours, workshops and talks, please email ionart@orchardturn.com.sg with the following details: name and date of preferred tour, workshop or talk, your name and mobile number.
For more details, please visit: http://www.ionorchard.com/en/ion-art.html
---
Event: Affordable Art Fair Singapore Autumn Edition 2017
Venue: F1 Pit Building (1 Republic Boulevard)
Dates: 17 – 19 November 2017, Friday – Sunday
Special Event
·   16 November, Thursday, Private View evening (By-invitation only): 1800 – 2200
Public Days
·     17 November, Friday: 1200 – 1800*
Arty-Licious Evening: 1800 – 2200
·     18 November, Saturday: 1100 – 2000
·     19 November, Sunday: 1100 – 1800
Ticket Prices (at the door):
General Admission (public days): $18
Arty-Licious Evening (Friday Evening): $25
Students & Seniors: $10
Children under 16: free admission