Since 18 years old, Valerie has been creating art pieces and has been a full time artist and face painting artist for the past few years. She is adept in Spontaneous Expressionism sketching, acrylic painting, portraits and pastel drawing.
Valerie, a Fine Arts graduate in Painting from LASALLE College of the Arts (Singapore), also studied photography in England, Essex in 1985.
Valerie, a former Art Visualizer of Ogilvy & Mather Advertising Firm, was taught by French/Italian Artist – Athos Garutti (who studied in The Royal Academy of Fine Arts in Paris).
Valerie won honourable commendation, 1st Runner-up in the 2016 Inaugural Angelico Art Award Competition with her painting titled 'God The Artist' which was vetted by renowned judges:-Internationally celebrated Painter and Sculptor, Teguh Ostenrik and Professional Installation artist Donna Ong.
Her parents enrolled her into Lasalle Arts College at the suggestion of her high school art teacher. The teacher discovered her talent for art.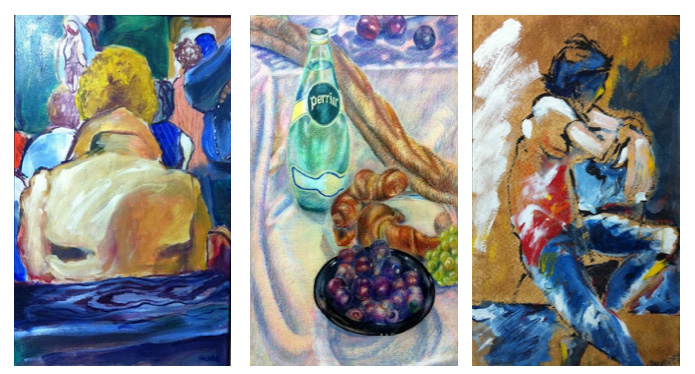 Valerie creates unique and awe inspiring abstract paintings. Some of her prized works have been both publicly featured and privately coveted by Professors/Doctors. She was commissioned to do several paintings for different projects.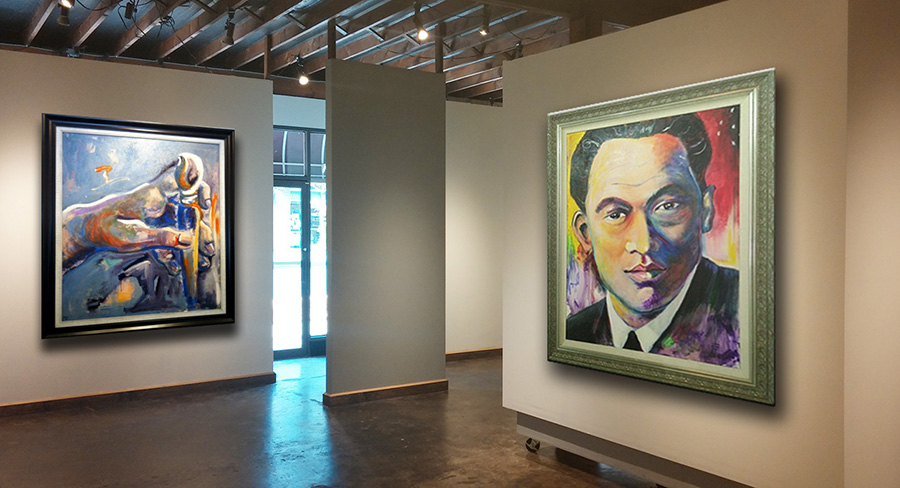 Below is the interview with Valerie by Artist Singapore.
---
Art SG: Why did you choose acrylic as your medium?
Valerie: Using acrylic as it is fast-drying medium, allows me to create in a spontaneous & expressive manner which happens to be my style of painting.
Art SG: How has your style changed over the years?
Valerie: I did a lot of figure drawings, some abstract art. Worked in Ogilvy & Mather as a Visualizer. I visited Italy and the Balkans, where I did some sketches of the mountains and people praying in the churches there. The atmosphere and contemplative/fervent prayers inspired me to paint.
I eventually came up with my own style of paintings after experimenting with acrylic colours.
Art SG: What is your earliest memory of creating art?
Valerie: I love drawing at the age of 5. I enjoyed drawing frangipanis in secondary school and took great pleasure shading in pencil very much. I remembered my father drawing bougainvillea to get me started on my art homework.  I particularly relished colouring the bougainvillea with bold colours.
Art SG: Do you do anything in particular to seal your art?
Valerie: UV varnish made by Windsor & Newton is what I use to seal the paintings.
It enhances the colours and brings the painting to life.
Art SG: How do you come up with a profitable pricing structure for your acrylic pieces?
Valerie: 1) Duration of painting 2) Research on competitor's pricing 3) Quality of Artwork 4) Who is my customers? 5) Where am I selling my Artwork eg.:- galleries/Flea markets/online/friends gatherings? 6) Art frames/support, size, materials used are also considerations in helping me to formulate the pricing strategy.