The Affordable Art Fair, the leading showcase for affordable contemporary art, is NOW returning to Singapore from 7-9 April at F1 Pit Building, kicking off its eighth year of the Affordable Art Fair in Singapore.
From 7 – 9 April 2017, local and international galleries will be offering a diverse range of contemporary art all priced under $15,000 with 75% of the art offered at under $7,500.
The fair aims to make contemporary art as fun and accessible as possible without breaking the wallet. With a plethora of new galleries, fresh artworks, artists feature wall for charity and engaging education programmes, the Affordable Art Fair is the easiest and most enjoyable way to view and buy high quality art.
With a dynamic and diverse group of over 40 exhibitors from around the region and beyond, our Spring edition aims to help you fall in love with art. No matter if you are a seasoned collector, or just beginning to explore owning some art, the fair is a great place to start looking. Ranging from editioned prints to sculptural works, figurative paintings to the abstract, there is art to suit every space, taste, budget and collection!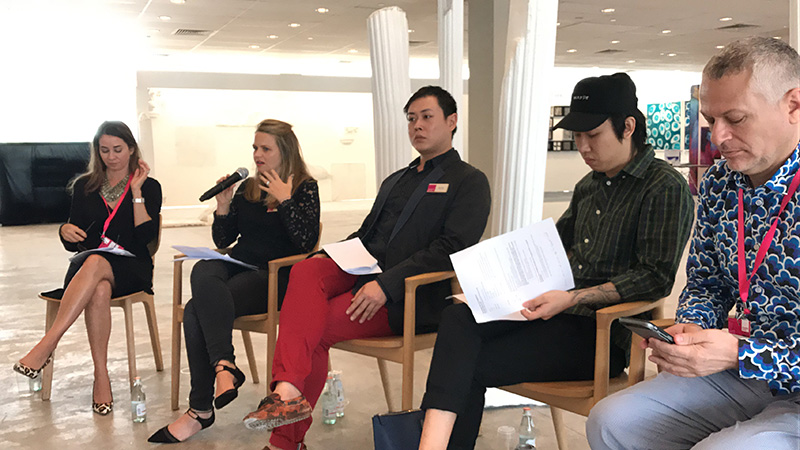 (Media session)
Fair Director Singapore Alan Koh (left) & Artist Leo Liu XuanQi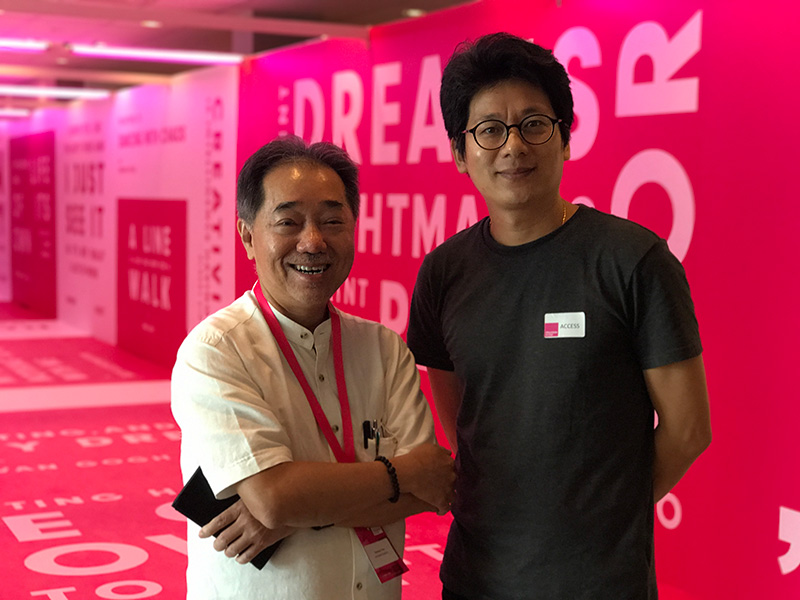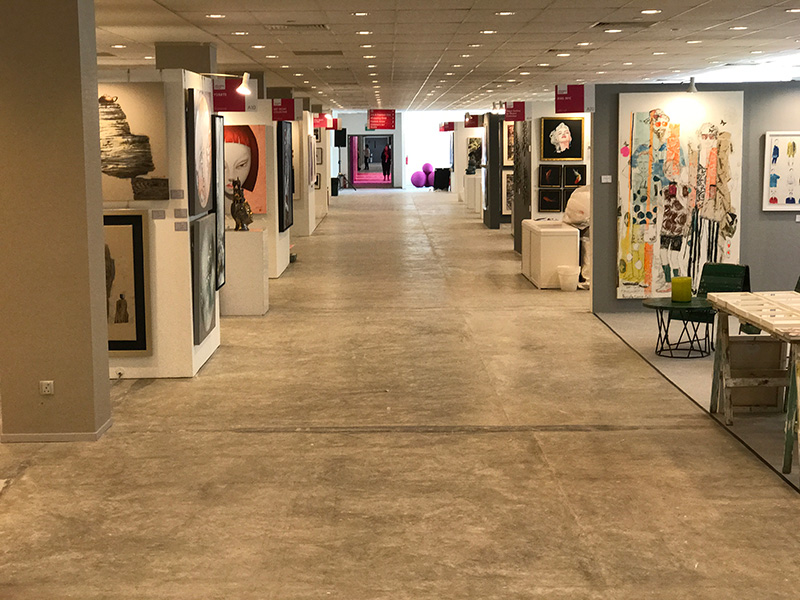 With thousands of works on offer in all shapes, styles and forms, from over 300 exciting emerging talents and well-know established artists, it couldn't be easier to fall in love with a contemporary work of art at the fair. Check out our Spring preview here.
Direction:
F1 Pit Building
No.1 Republic Boulevard
038975
Singapore
For directions to the fair click here »
+65 6220 5682
singapore@affordableartfair.com
What's on
Affordable Art Fair is a fun day out with family and friends with an array of inspiring and interactive arty activities for visitors to enjoy. We help people fall in love with art, and our friendly and welcoming team is happy to help you find your perfect piece.
Opening times
Thursday 6 April 2017
Private View (invitation only)
18.00 – 22.00
Friday 7 April 2017
#ArtHappy Evening
 12.00 – 18.00
18.00 – 22.00
Saturday 8 April 2017
11.00 – 20.00
Sunday 9 April 2017
11.00 – 18.00
Visiting info
Wrapping: Agility Logistics offer free on-site wrapping service for all your purchased artworks
Framing: our official framer, The Frame Society, can provide advice on all your framing needs
Access: the Affordable Art Fair Singapore is fully accessible for people with reduced mobility