GongBi 工笔画工作坊 Chinese Painting Workshop – GongBi Painting
Gongbi (工笔/工筆) is a realist technique in Chinese painting, the opposite of the freely expressive xieyi (写意/寫意) style.
The gongbi technique uses highly detailed brushstrokes that delimits details very precisely and without independent or expressive variation. It is often highly colored and usually depicts figural or narrative subjects.
The gongbi style had its beginnings approximately 2000 years ago during the Han dynasty (206 BC – 220 AD) when Han's political stability and its prosperity favored the advancement of the arts. These paintings peaked out between the Tang and Song dynasties (7th to 13th centuries) when these refined paintings were endorsed and collected by the royal families of China.
To perfect this style the gongbi artists must totally commit themselves to these techniques. Only the wealthy could afford such artists. This style of art was accomplished in secret in royal palaces and private homes. Gongbi is one of the oldest Chinese painting techniques that feature narratives or high authority figures in them.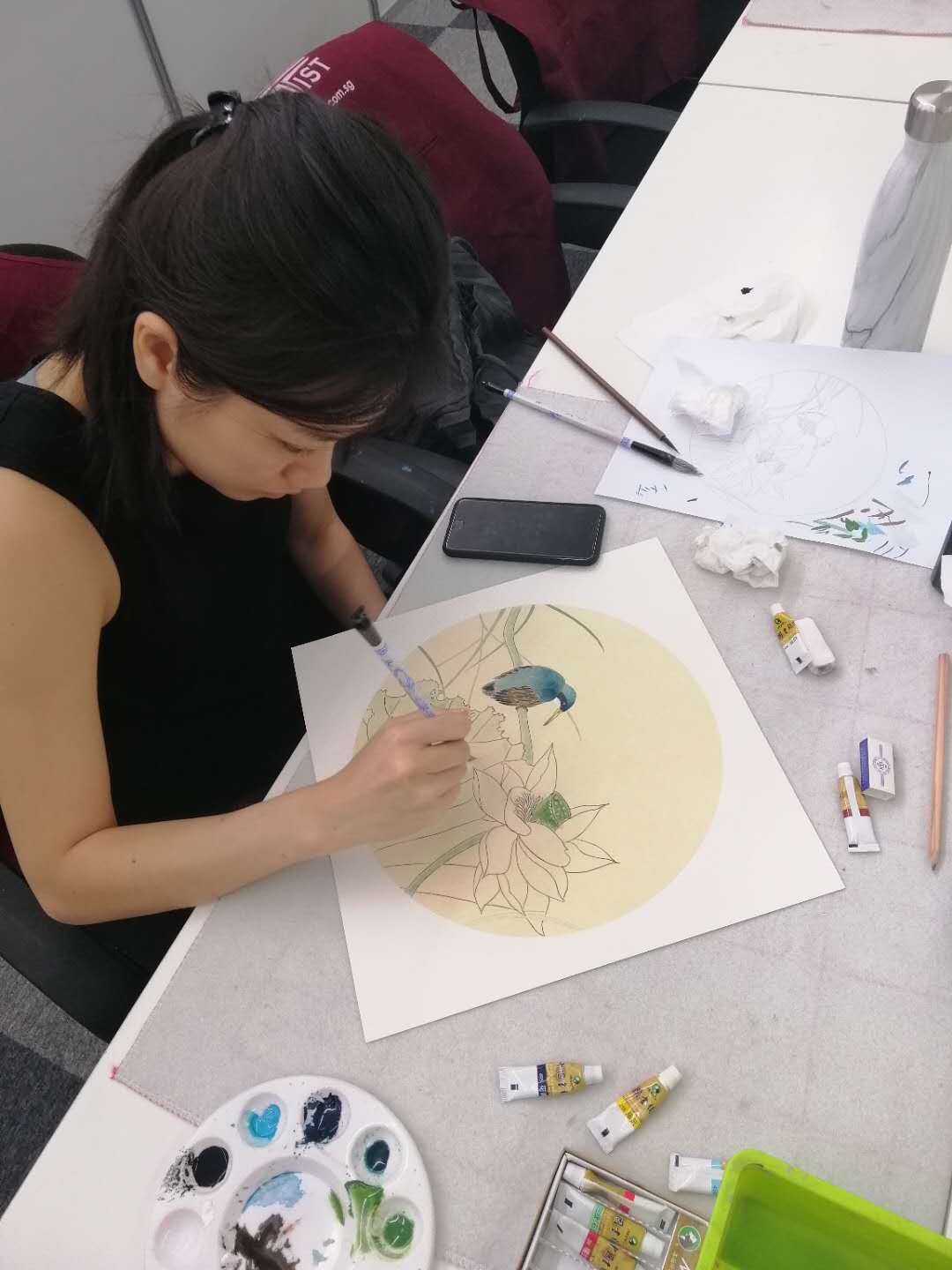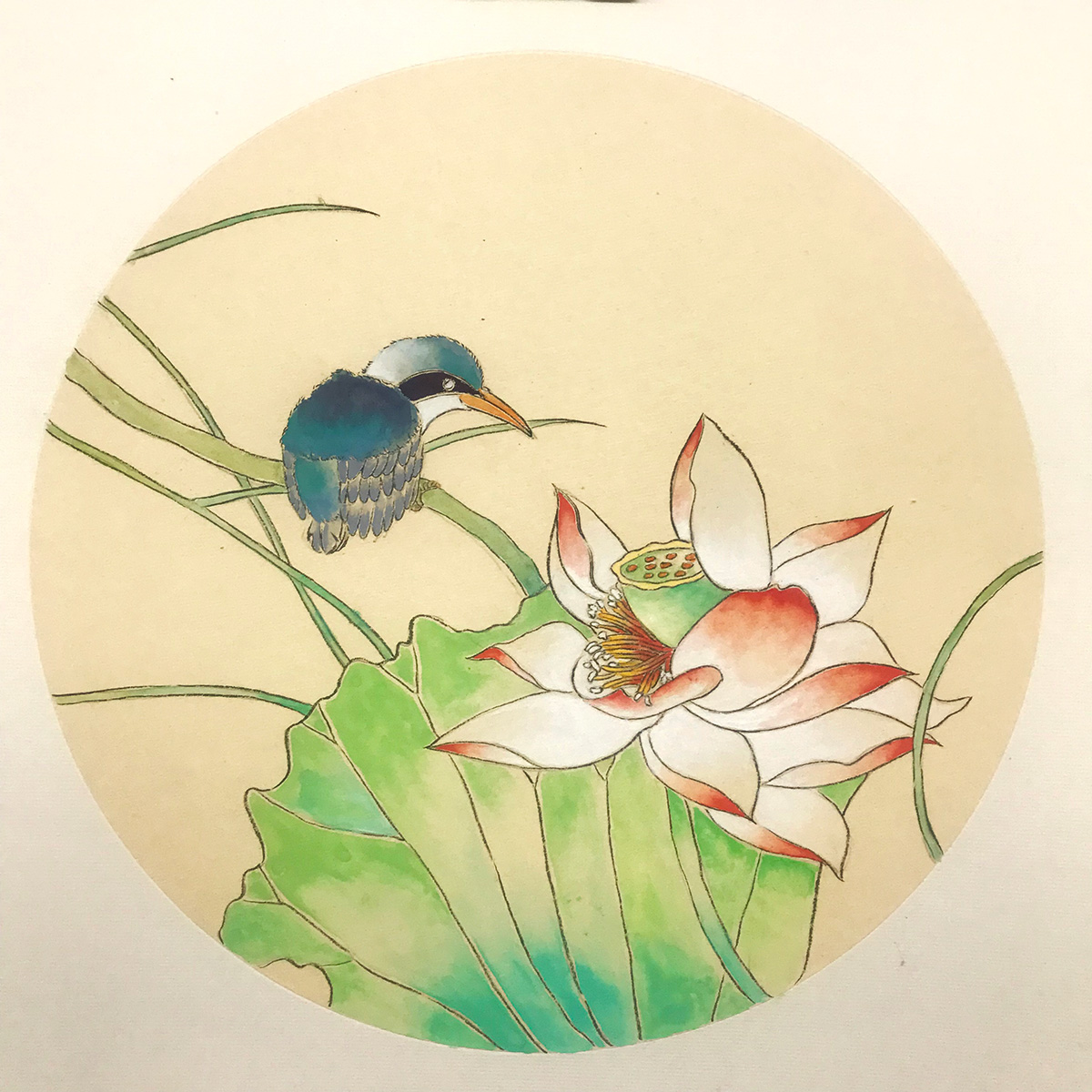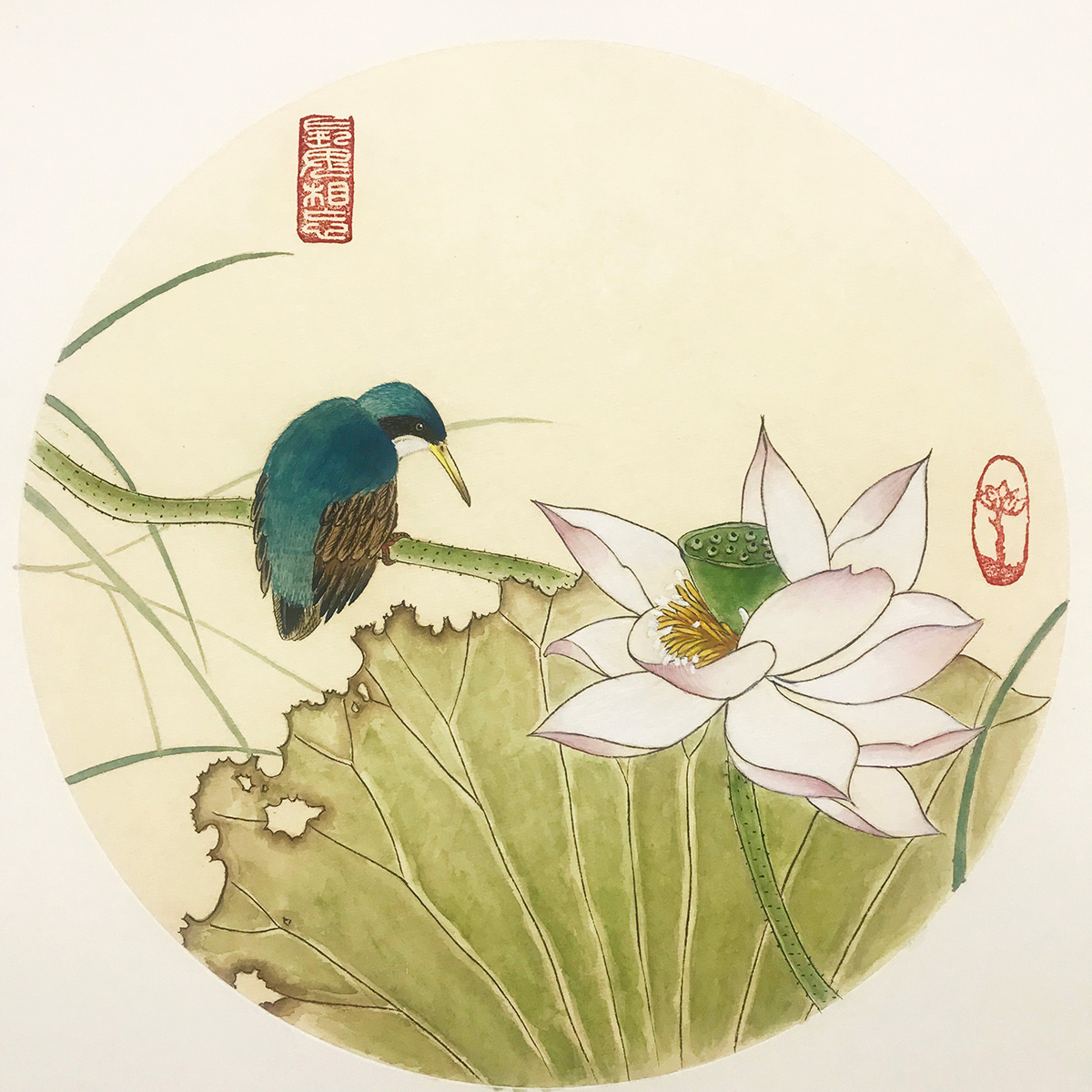 If you would like to participate our Gongbi Chinese Painting Workshop, you can Whatsapp 88115238 (Joyce) for more details