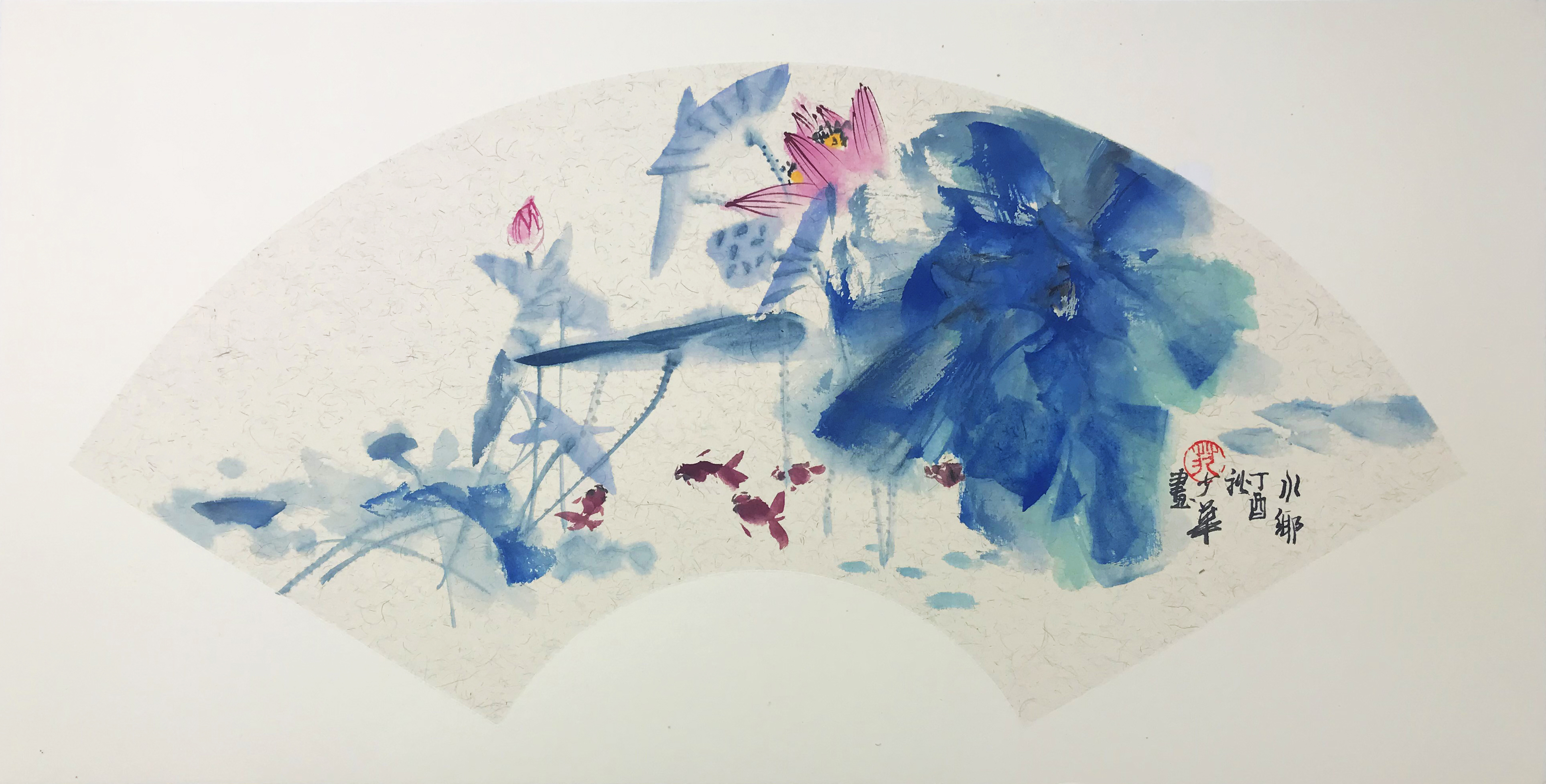 Singapore Artist Fan Shao Hua was born in 1963 in Guangzhou, China, he graduated from Guangzhou Academy of Fine Arts. After a successful career in Guangzhou, he decided to move to Singapore to experience the diversity of culture which subsequently brought his art career to greater heights.
Besides being the prestigious winner of 'Painting of the Year Award' at the 19th UOB Painting of the Year Competition in 2000 and International Premium Oil Painting Artist Award in Hong Kong, Mr Fan has through the years won numerous art awards and held many exhibitions overseas – Singapore, Malaysia, Hong Kong, Taiwan, Korea, Japan, and Paris.
Mr Fan is also the member of Singapore Art Society, Society of Chinese Artists and Japan Modern Arts Association, and been featured in a number of publications such as Mondial Collections Art in Asia, Straits Times Singapore, American International Artist Magazines and Channel News Asia.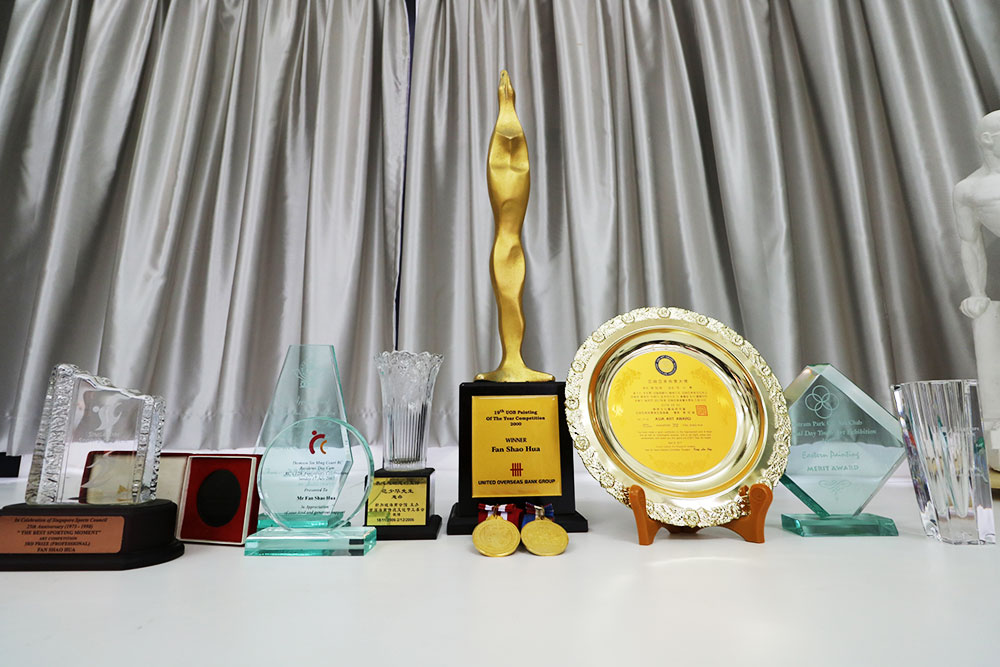 Awards
2017 Asian Art Award, Korea Culture Art Research Institute, Korea

2008 International Premium Oil Painting Award, Hong Kong World Class Artist Committee, Hong Kong

2007 Finalist/Excellent Award (Tongshan Grandfather), Art Prize Challenge (People and Figures), International Artist Magazine, United States

2007 International Culture Art Fair Award, International Culture Association of Korea, Seoul

2006 Award of Excellence, The 40

th

International Culture Art Exhibition, Korea

2006 Finalist/Excellent Award (Qui Qui), Art Prize Challenge (Flowers and Garden), International Artist Magazine, United States

2004 Dr Tan Tsze Chor Art Award (Western Representational Painting), 55

th

SAS Annual Exhibition

2003 Honorable Mention (Chinese Ink Painting), ASEAN Art Award, Singapore

2002 Highly-commended, Traditional Chinese Medium Open Section, 21

st

UOB Painting of the Year Competition, United Overseas Bank, Singapore

2001 Daytime selected in Philip Morris Art Prize

2001 Dr Tan Tsze Chor Art Award, Chinese Ink Painting & Calligraphy Open Competition, Singapore

2000 Winner, The 19

th

UOB Painting of the Year Competition, United Overseas Bank, Singapore

2000 Certification of Commendation (Chinese Ink Painting), Dr Tan Tsze Chor Art Award, Singapore

2000 Dr Tan Tsze Chor Art Award (Representational)

2000 Highly-commended, Representational Medium, The 19

th

United Overseas Bank Painting of the Year Competition, Singapore

1999 National Level Winning Entry, Winsor & Newton Worldwide, Millennium Painting Competition, Singapore

1999 Certificate of Recognition, Philip Morris Group of Companies, Singapore Art Award, Singapore

1999 Certification of Distinction, The UOB 18

th

Painting of the Year Competition, United Overseas Bank, Singapore

1998 3

rd

Prize, Singapore Sports Council 25

th

Anniversary Celebration Art Competition, Singapore

1998 Distinction Award (Chinese Ink Painting), Dr Tan Tsze Chor Art Award Competition

1998 Highly Commended, the 17

th

UOB Painting of the Year Competition, United Overseas Bank, Singapore

1998 Merit Award, Cairnhill Community Club's Art, Quest Nationawide Painting Competition, Singapore

1997 Certificate for Recognition, ASEAN Art Awards, Philip Morris Group of Companies, Singapore

1997 Best Entry Award (Representational Category), Singapore Telecom's Expressions in Art Competition, Singapore

1997 Merit Award, Outram Park Community Club, National Day Youth Art Exhibition

1996 Certificate of Commendation, The 15

th

UOB Painting of the Year Competition, United Overseas Bank, Singapore

1992 Certificate of Commendation, The 11

th

UOB Painting of the Year Competition, United Overseas Bank, Singapore

1991 Bronze Award, Guangdong Province's 70

th

Communist Party Anniversary Art Competition

1991 Excellent Award, Second Guangzhou Art Expo Month

1989 Selected Works 'Fruit' and 'I' won Guangdong Province Excellence Arts Award

1989 First Prize, Guangzhou City Art Exhibition