13may - 28may 131:00 pmmay 28"Inspired by Nature"Charity Art Exhibition by Helen Zhang RuiLi
Event Details
"Inspired by Nature" 
Charity Art Exhibition by Helen Zhang RuiLi
Opens 13 May 2018, 4pm
Venue: Six Sense Art Gallery, 1 Venture Avenue, Big Box, #04-13, Singapore 608521.
The exhibition features over 30 acrylic abstract artworks and will be on display until 28 May 2018 from 1pm – 6pm daily. In this exhibition titled 'Inspired by Nature', Helen has transferred onto canvas, her observations, reflections, sensations and emotions, of nature, music and positivity, and her artworks evoke these elements in abstract beauty, colours, and forms. The acrylic paintings are arranged simply in the minimalistic settings of the Sixth Sense Art Gallery, Singapore, yet there is a sense of wonder and amazement that comes from the boldness seen in the juxtaposition of colours and forms. Helen has pioneered a unique "Sixth Sense Art" painting technique that encourages one to go with the flow as layering is done with different colors and bold strokes, resulting in very interesting abstract effects and beautiful imagery. Pablo Picasso said, "Every child is an artist…" and Helen exudes childlikeness when she is immersed in painting. Her feelings and emotions are intertwined and incorporated into the colors and there is often a spirit of freedom and positivity in her works.
The artist is available for interviews.
Part proceeds from the sale of artworks will be donated to the NAFA Development Fund to benefit needy students on the Academy's 80th Anniversary.
Helen is an alumna of NAFA.
About the Artist: Helen Zhang RuiLi
Helen is an accomplished artist with many years of experience in Contemporary Abstract Art scene. Her modern abstract artworks exude a richness from Eastern and Western influences and personify her positivity and depth of emotions. She has held numerous personal and charity art exhibitions here and in China, England, Japan, New Zealand and USA.
Several international organizations and celebrities have collected her works.
Born in China and now a Singaporean citizen, Helen has loved art and painting from young. She studied advanced decorative murals and paintings at the Central Art and Craft Institute in China and continued to pursue her passion, obtaining a Diploma in Fine Art from Singapore's Nanyang Academy of Fine Arts in 1997, a BA from Australia's Royal Academy of Fine Art in 1998, and a Master of Arts from the Kent Institute of Art and Design in England in 1999.
Helen's vision is to bring art awareness to everyone, and to share her love of art through art education. In 2015, she founded RuiLi Academy of Fine Art in Singapore, where she taught children as young as 2 and elders as old as 89. In 2017, together with her friends who share the same vision, Helen started 2 more studios: Sixth Sense Art and Ruili International Art Education. She believes that there is an artist in everyone, and that everyone can paint!
Join hands in sharing hope
For 80 years, the Nanyang Academy of Fine Arts (NAFA) has contributed to the growth and development of the arts and creative industries in Singapore. In the years ahead, NAFA will build upon its rich heritage to provide a top-notch arts education for artistically inclined and talented Singaporeans and international students. Being a not-for-profit private school with Institution of a Public Character (IPC) status, NAFA needs the strong support of both the public and private sectors to succeed.
Support from kind donors has allowed many NAFA students to pursue their dreams. Close to 55% of the scholarship and bursary awards that come from kind donors have enabled needy NAFA students to pursue their dreams. On average, 130 recipients (or only 5.2% of the total student population) receive these financial aids each year.
Please support arts education and give needy art students a leg up in fulfilling their dreams.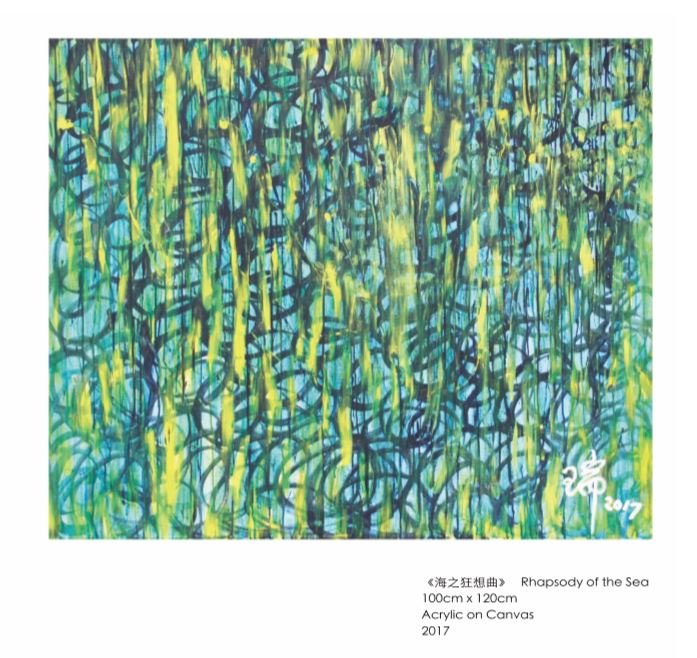 Time

13 (Sunday) 1:00 pm - 28 (Monday) 6:00 pm
Location

Six Sense Art Gallery

1 Venture Avenue, Big Box, #04-13, Singapore 608521